Estelle Russell worked all her life in the Early Child Care industry and found that, as she is no longer in a career, the access to learning new technology stops with it.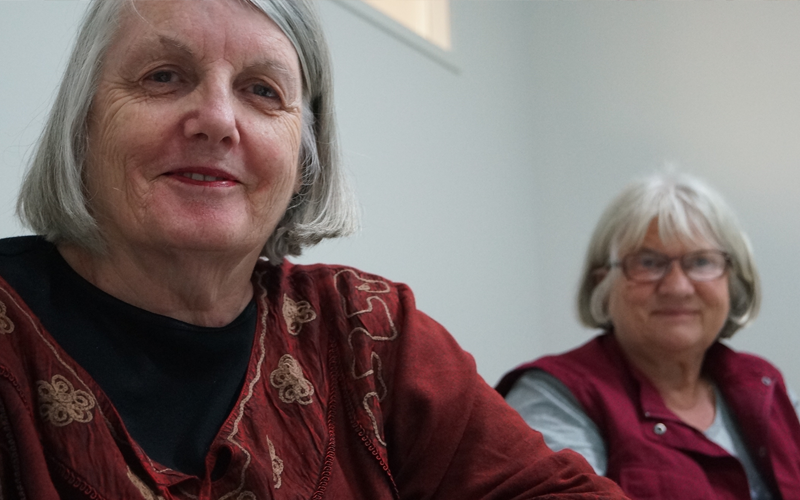 "In a world where technology is in constant flux and change, it is almost impossible to keep up to date" says Estelle. "Every time you get a new phone, or an update on your phone, you feel like you have to start all over again".
The best thing is that Tech Savvy Seniors is not a one-off course. "You're able to keep coming back to learn the jargon and have new technology explained. Not only that, Tech Savvy Seniors is very affordable".
That is one of the reasons why friends Estelle Russell and Danielle Matignier-Babb keep coming back to the Coffs Coast Community College.

Estelle is committed to working voluntarily in community organisations and thinks that it's vital to keep up-to-date with phone technology. As a passionate writer, Estelle is looking forward to learning more about publishing her works online. "The Tech Savvy – Sharing Photos and Other Attachments Online course will really help me put my book together".

Danielle, also a keen writer, has learnt to update her skills but she too is needing to use her smartphone for more than making phone calls. "The only other way to learn new skills is to enrol in lengthy business courses which I don't want to do, so I really appreciate the two hour sessions to pick up the skills I actually need" explains Danielle.

To find out more about Tech Savvy Seniors contact Coffs Coast Community College on 6652 5378 or admin@coffscollege.nsw.edu.au