11 Feb 2019
While we might not all be taking a grand tour of Europe this year, many of us are nonetheless incorporating adventure into our lives – and photographing these adventures. Whether travelling for a month with a caravan, going away for a short break somewhere more local or exploring our own neighbourhoods, being able to re-visit these experiences through photographs is good for the soul.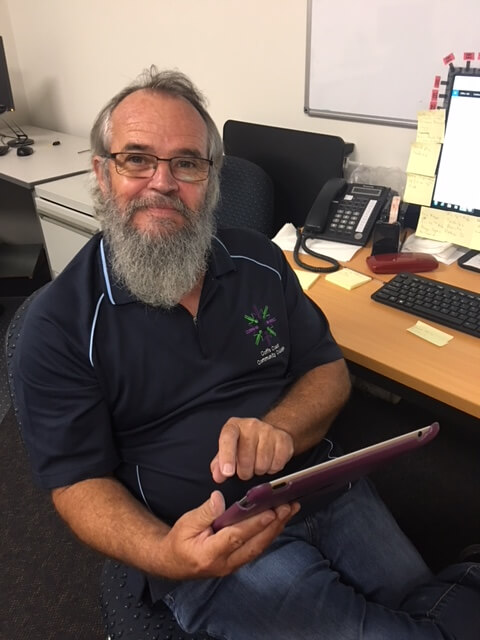 For Coffs Coast Community College Trainer Andrew Horton, teaching people how to share these adventures with the use of technology, sending these photos to friends and family or posting them on social media is one of the delights of training within the Tech Savvy Seniors program.
"Starting something new can be a bit daunting, particularly if that something new requires skills that are yet to be acquired" said Andrew. "Our Students get a lot out of these courses and ask lots of questions. They want to know more and more and I'm pleased that we are able to offer this great opportunity".
Tech Savvy Seniors is a well-designed program because we are able to teach people what they want to know and include the skills that people may not yet know that they need. Tech Savvy Seniors is popular and we get a great mix of people. "Other components of Tech Savvy include an introduction to the internet, online banking and cyber safety to name a few. Android and Apple devices are included".
Contact our helpful staff at Coffs Coast Community College for more information including upcoming Tech Savvy Seniors courses 02 6652 5378 or email admin@coffscollege.nsw.edu.au