Coffs Coast Community College welcomes applications for employment and volunteers for a variety of positions within the College. We also assist with applications for positions within Allegra School Coffs Harbour. If you are interested in learning about our College and how you could offer your abilities to our team and students, contact the Administration Office and speak with our staff so that we can discuss potential opportunities and provide you with the appropriate application pack for the desired role.
Coffs Coast Community College has established successful working relationships with a variety of organisatons in the Coffs Coast region.  Our College has a huge amount of success with placement in aged care and community care positions when students complete the (CHC33015) Certificate III in Individual Support.
Our College has responded to the needs of our community and work hard to establish courses and programs to meet their needs.  With the ability to meet the needs of the disadvantaged members of our community, we can assist with literacy and numeracy to help underpin knowledge and skills in all vocational areas.
Whether you are applying for employment or a volunteer position, a National Police Check and Working With Children Check is required before engaging in service at the College.
Community College Australia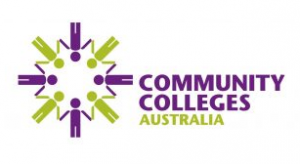 Community Colleges Australia was launched in 2007 in Canberra and was established as the peak-body for not-for-profit owned learning organisations across Australia. As long-established learning organisations located in metropolitan, regional and rural locations, 'community colleges' are strategically placed to provide focus on individual and student welfare with commitment to the employment outcomes for, and personal development of, the individual.   www.cca.edu,au
Adult Learning Australia
Adult Learning Australia (ALA) is the largest national peak body for adult and community education (ACE); of which Coffs Coast Community College is a member.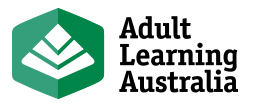 ALA is  a not-for-profit entity with both organisational and individual members in all states and territories who reflect the diversity of adult and community education.
ALA is primarily funded by membership dues, subscriptions and project revenues. ALA has been in operation for 59 years and has members in every state and territory. ALA is committed to ensuring that all Australians can access the benefits of lifelong and lifewide learning.
ALA have valuable information available in their online fact sheets ALA Fact Sheets Below is a selection that are relevant to Our College:
Key Employment
Key Employment is dedicated to help people find a job and keep a job. They offer a full range of services from assessment, training and on the job support to ensure their clients get the same wages and employment conditions as workers without disability.  www.keyemployment.com.au/our-staff/training/
CHESS Connect
CHESS Connect (formerly CHESS Employment) is a not for profit, for-purpose human service organisation that helps local people achieve a strong life through a range of employment, disability and mentorship services. 
First established in 1995 as CHESS Employment, a disability employment agency in Coffs Harbour, CHESS Connect has evolved into a dynamic, regional human services organisation. Over the past 20 years they have been delivering the highest standard of people-focused services, expanding our footprint north to the Clarence Valley and recently, to the south in the Hastings Valley and Taree regions. 
Strong connections are the foundation of health, wellbeing and resilience. This is what drives us forward as an organisation. 
We connect with community, we connect with business and most importantly, we connect with people. www.chessconnect.org.au/
Woolgoolga Seniors' Centre
Senior citizen center in Woolgoolga, New South Wales
6 Boundary St, Woolgoolga NSW 2456 (02) 6654 7311
Mid North Coast Communities
We are a not-for-profit community organisation. We create communities where everyone belong and is valued. We support people to thrive and to reach their dreams and goal. We know, and are part of, our local communities. We have a workplace where each person and the work they do matters. We are professional, friendly and helpful. midcoastcommunities.org.au/
Bellingen Youth Hub
The Hub provides wonderful youth support through the Bellingen Shire Youth Services and Youth Directions and conducts a bulk-billed Youth Clinic. Most weekdays, the centre is open after school with activities and facilities for the youth including use of the study and music rooms, and during the week, the centre is used for various school and 'closed' events or simply hired out to the community. www.belloyouthhub.net/
Nambucca Youthie
An inclusive youth friendly organisation which celebrates diversity in a holistic, collaborative environment on a grass root level.   Provides a hang environment, food needs, shower and toilet for youth and professional help when required.  www.nambuccayouthie.wordpress.com/
ACE College - Lismore
ACE is a community college redefining careers, changing outlooks and empowering positive futures.
Their mission is to help people get to where they want to go. The ACE Community College is part of the Community Colleges Australia group and they are designing and delivering nationally recognised qualifications and skill set courses in areas of high industry demand which are pathways to employment and career advancement. Along the way ACE has developed strong industry networks and partnerships in their specialisations of early childhood education and care, community care, training and assessment and business administration.  https://www.acecolleges.edu.au/about/
Blue Sky Community Services
Blue Sky Community Services is a not-for-profit organisation whose vision is to support people to thrive, and to create communities where everyone belongs.
We work in partnership with communities to celebrate diversity, foster inclusion, and empower people to reach their goals.
We achieve this by offering a range of programs and services, which offer support for people living with disabilities, families and young people, and the ATSI and LGBTIQA+ communities, amongst others.
We also provide community development, financial wellbeing and housing support projects, sector development and aged care support.
Our Groundworks Youth and Family Hub is a space where young people and their families can find out useful information about a range of supports and services, meet other people, get involved in a range of activities, and learn new skills.